What if I told you that a being a wedding DJ is about more than just pressing play on a playlist?
Anyone can press play on a Spotify playlist and have music that they enjoy. But there is so much more to creating an electric party atmosphere than a well-curated playlist. The best wedding DJs put in the effort to perfect incredible wedding experiences for their clients.
Before I made a move to DJ'ing weddings, I looked down my nose at wedding DJs. It wasn't until I attended a couple of friends Weddings where both excellent and well mediocre wedding DJs where I realized; I can bring my background to the table and not fall into the cheesy wedding DJ stereotype.
So here I am pulling back the curtains to give you a behind the scenes look at what an excellent wedding DJ does… and empower you to find the best one for your big day.
Check out our entire Ultimate Guide to Hiring a Wedding DJ here.
Playlist Curation
Why not just use a Spotify Playlist? Well, we actually love it when you give us a Spotify playlist because it gives us insight into your musical tastes. However, a good Spotify playlist does not a fabulous wedding reception make. 
"Get Low" by Lil' Jon might be you and your friends' absolute jam… but how are you going to make the work in with "Dancing Queen" after your mother told you it's a must-play?
Professional Wedding DJs will usually have an online planning system to ensure that your wedding day goes exactly as you had envisioned. Our planning system makes sure that your wedding DJ stays on track; you choose what songs you want and which ones you don't. (We're sick of "The Cupid Shuffle" too)
We can also help you decide on important questions:
Should the DJ take requests?
Who is giving a toast?
Are you highlighting the cake cutting?
What type of music do your parents enjoy?
There is a lot that your wedding DJ has done before they even show up on your wedding day!
Keeping On Track
Not every couple works with a wedding planner. We will help develop a timeline for your reception and share it with all the vendors to ensure everyone is on the same page. You do have a wedding planner? Excellent, we'll work with them to ensure we follow the hard work they have put in for you.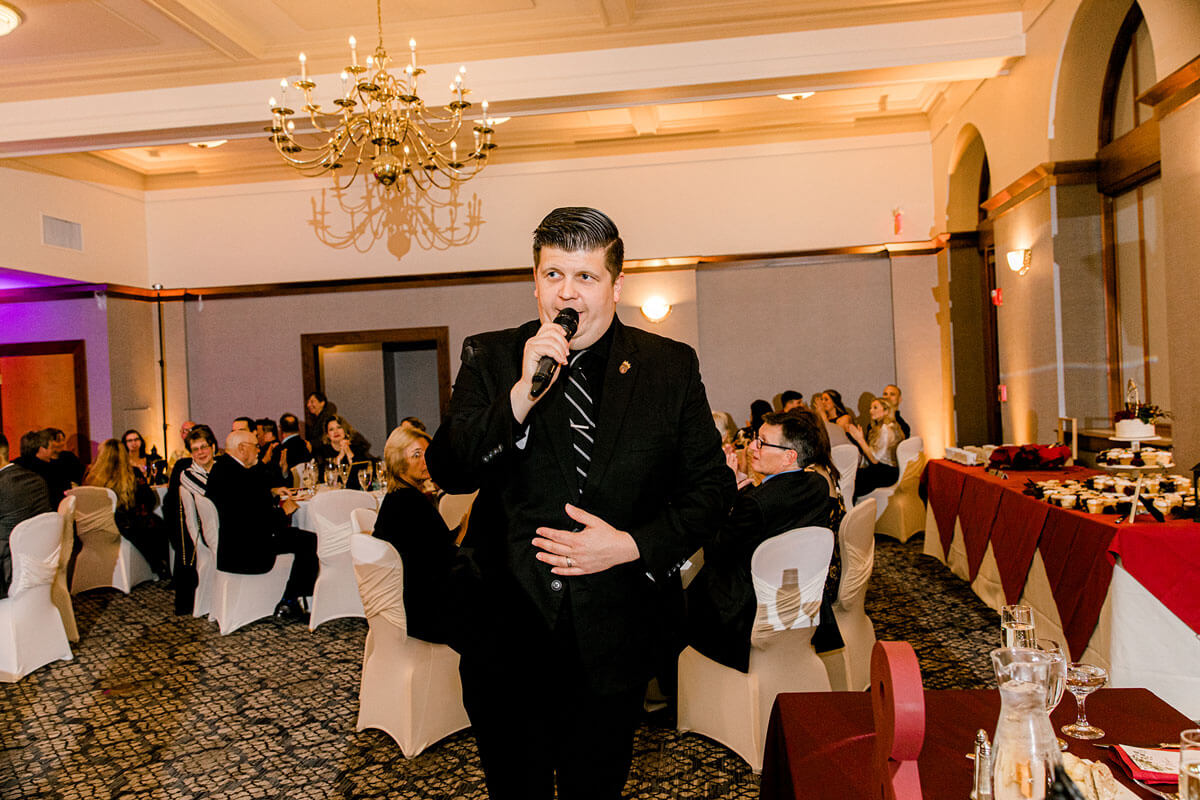 Your Wedding DJ becomes the voice of the night, it is your party but they are the event host. Based on the timelines their job is to keep everything running smoothly and on time, as well as making the important announcements!
Part of keeping on track is making sure that we are ready for anything. Our team will arrive at a minimum of 2 hours before your wedding to setup, and test everything. Our extra early arrival also allows us to catch any day of curveballs that may head our way.
Check out our free Wedding Planning Guide. This workbook enables you to see more of what we do and help you no matter what wedding DJ you select!
Technical Assistance
We get it everyone loves to try to do things themselves if possible, taking on the technical of a wedding shouldn't be one of them. How will you ensure that your guests can hear the officiant? Have you ever set up a speaker, or microphone, or soundboard? Do you know how to efficiently troubleshoot why your music won't work, or the speaker is too quiet?
A skilled Wedding DJ has the expertise, experience, and invested in the best equipment to address all of these needs.
Vibe Check
If you are a Peloton user like me, then you've probably heard Alex Touissant tell you to check your vibe and certify it.
Certifying your wedding's vibe is the most crucial part of any DJ's job. A wedding reception isn't like a nightclub, although the right DJ can maintain that style appropriately. Your wedding DJ needs to play music that reaches all ages and walks of life in a way that keeps everyone engaged! This is often easier said than done, and a skilled DJ will be able to pick the right song at the right time to make everyone go wild.
A Wedding DJ That Is 'Extra' In All The Right Ways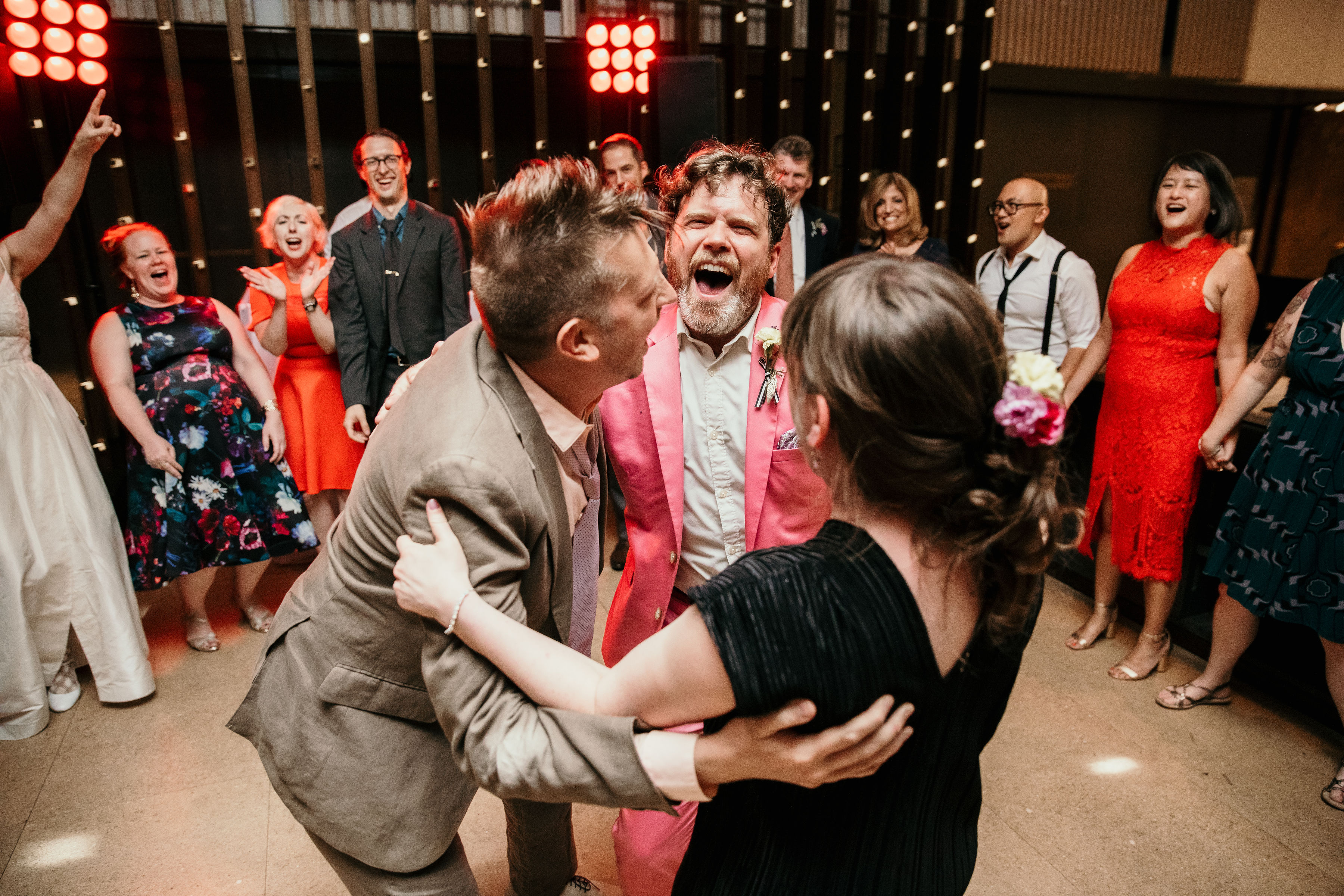 Professionalism might be a little tongue in cheek when you think of a professional party rocker. However, that is precisely the point, party on the outside, total pro on the inside!
A pro wedding DJ is more for than just nice speakers; they can blend the music with precision. They have the innate musical knowledge to understand what will work for the crowd. And lastly, they will be the public-facing host for your night.
Our Boston based wedding DJ team trains in-house. We attend conferences and seminars nationwide and are involved in mastermind groups with other industry leaders.
Professional doesn't mean it can't be fun!
Be sure to check out our blog on what a wedding DJ costs here. We break down the price points couples often find when searching for a Boston wedding DJ.
We'd love to hear your vision for your wedding and see how we can help you achieve it. Learn more about our wedding services here!